Eine Luxusvilla
für ewige Romantiker Romantics
Villa "Porto" is placed in a small fishing port on the seafront named "Krnički Porat", 20m away from the sea. Seafront is a place where the local fisherman are every morning delivering fresh fish and shrimps from Kvarner.
"Krnički Porat" is located at the west entrance in "Raški Zaljev", on the east coast of Istria. Because of its position, the port is well protected from the wind. The east cost of Istria is also hiding peacefull coves, and is blessed with various beaches and crystal clear sea.
In the near of villa "Porto" there is restaurant "PortoRiko", which is well known for its fresh sea food specialities, for which guests are constantly returning. Is good to mention that in the near of "Villa Porto" and the restaurant "PortoRiko" there is a well-equipped diving center for exploring old sunken ships and underwater caves. This area is also known as an wonderful place for long relaxing, walks, riding and mountain bicycling.
Es ist einfach ein großartiger Ort, von dem aus Sie das magische Istrien erkunden kőnnnen.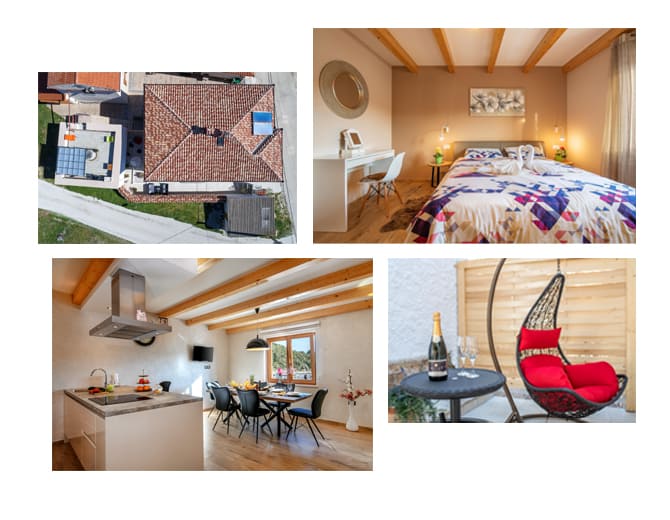 Port Krnički porat
Krnica is situated 195 meters (639 feet) above sea level. Just 2.3 km (1.4 mi) southeast from Krnica there is a port named Krnički porat which is still one of the protected Istrian areas with very few houses and beautiful nature all around it. Krnica and the other villages around it are very popular places for tourists, because they are very close to sea and are perfect for biking, swimming, diving, boat rides. Krnica is a very peaceful village and even during the summers there are no traffic jams.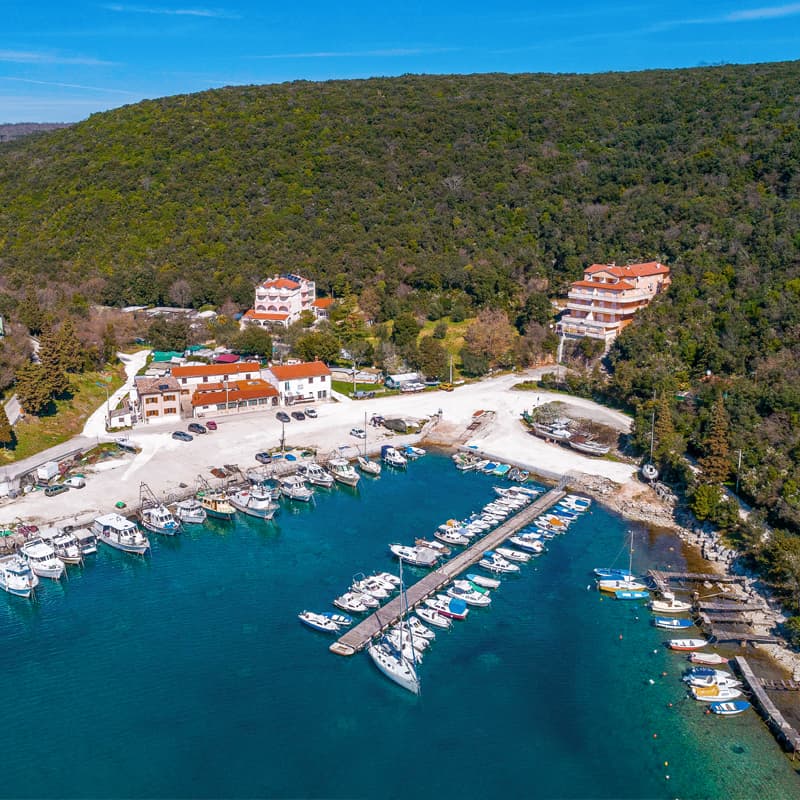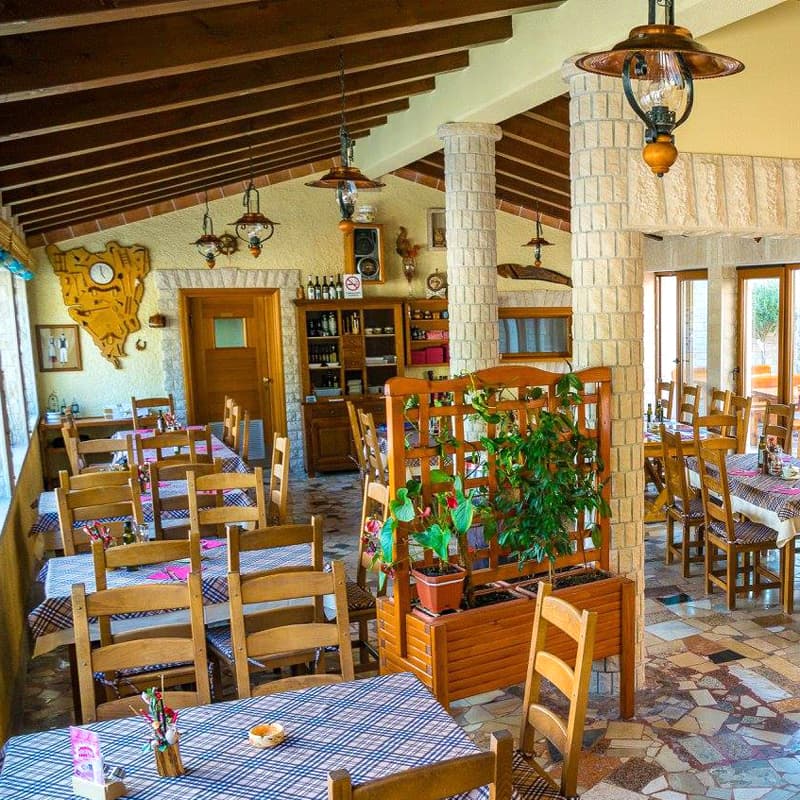 Restaurant Portoriko
Unser kleines Familienrestaurant "PortoRiko" wurde 1968 unter dem Namen "K ribaru" gegründet. Unter diesem Namen arbeitete unser Restaurant bis zum 2016. Dann wurde es nach meinem Vater Riko genannt und wir haben den Namen in "PortoRiko" geändert.
PortoRiko befindet sich im Hafen und da gibt es auch ein großer Parkplatz. Der Hafen ist ein Ort, wo lokale Fischer jeden Morgen frische Fische und Scampi aus Kvarner ausschiffen. Der besondere Scharm des Restaurants gibt der Blick aufs Meer und die Küche, die seit Jahren einfache, einheimische, frische und köstliche Meeresspeise bietet. Hier kann man immer frische Fische, Tintenfische, verschiedene Muscheln, Nudeln mit Meeresfrüchten und Kvarner Scampi essen. Mit seiner Gastfreundschaft und leckerem Speisen ist das Restaurant "PortoRiko" weithin bekannt und die Gäste kommen gerne immer wieder zurück und deswegen laden wir auch Sie ein. Willkommen und guten Appetit!